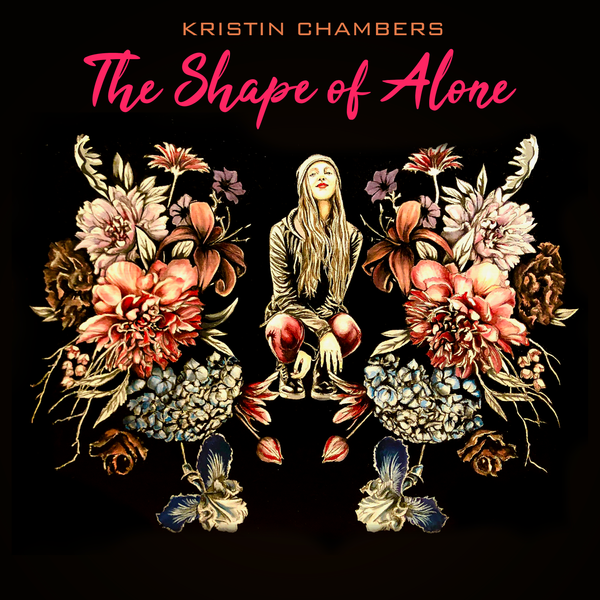 Marie Skoor is a prolific Seattle based visual artist. Over the years she has done multiple album covers for my work, and I was thrilled when she said yes to The Shape of Alone. To see more of Marie's work check out https://www.facebook.com/SkoorStudio
 I enjoyed hearing more about Marie's artist process, and I hope you do as well. 
How and when did your journey with professional art begin? 
 My journey with professional art began after graduating with an AAS degree in Advertising Art with a focus on graphic design & illustration. I worked for an agency in Seattle for a year before going back to school to get my BA in Fine Art from Evergreen. Over the years I have illustrated books, designed logos & ads and focused on my studio work with an emphasis on acrylic painting. I started drawing and painting at a young age under the tutelage of my father who was an Art Professor. Art & design have always been a passion for me.
What is your creative process like ?
My creative process begins with a conceptual idea of what I am trying to communicate visually. From there I work up loose sketches of how I envision the illustration looking. I play with color and shape eventually coming to a more finished rough version. From there I start tweaking the visual elements to create a final line drawing that will get transferred down onto canvas or board. My acrylic painting process alternates between working on the colors I have chosen for the positive space and laying in the black paint in the negative space. I never work on an already black canvas instead I usually paint my canvases a very pale ice blue and then lay in the color and black background over it. I work up in stages and usually have to be told to stop so I don't over work the painting.
What has been inspiring you recently? 
My most recent show was a return to line with a series of charcoal/pencil line drawings depicting found fossils and bones. I was inspired by the curiosity collections curated at the turn of the 20th century by explorers. It was a fun show to work on and present. I plan to start working on a series of paintings exploring imagined spaces. The formulation of the series is still coming to fruition... I'm still constructing the paintings in my mind...  We'll see what ultimately transpires as far as this series is concerned. To be continued.
Can you share a specific artistic aha! moment of inspiration you've had ? 
Here's how I'll answer that one... I feel like the aha! moments come when I am not necessarily searching for them. I will be working in my studio and realize that I have been completely absorbed in the process of painting, I'll look up and the light streaming through the shear curtains will catch my eye in a way that I recognize as beautiful and at the same time the painting I am working on  completely engrosses me and I realize I am in a state of lucidity. Those are my aha! moments. Those are the moments when I feel completely in the moment and at the same time unconscious of time. And in those moments I find inspiration to continue my art. I become open to a new direction with my work or recognize a path as it reveals itself.
Tell us about the process of creating the cover for The Shape of Alone? 
When Kristin asked me to work on the cover for her new single "Shape of Alone" I said yes right away. The song lyrics made me think of a strong young women that has risen up after a break up and is revisiting who she is and what she wants. She is confident and strong and just fine on her own. She's in a reflective phase that is helping her become more self assured. I choose to illustrate her with her head held high and surrounded by blooms. The blooms represent growth, femininity and the continuation of life.
Being an artist in the Pacific Northwest is..
magical. Being surrounded by nature is inspiring to me and feeds my creativity. I love the outdoors and am constantly inspired by the beauty that surrounds us.